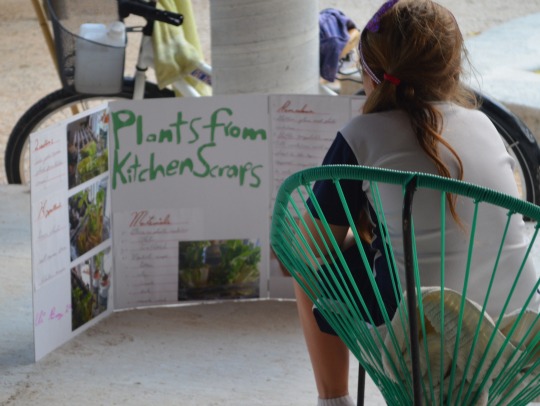 And then…the science fair descends upon the Berry household. Holy hypothesis, our home has been sabotaged.
I adore science (even majored in it in college), but whoever created this concept must have thought that adults somehow need a yearly booster shot of elementary education, or perhaps that spouses need a little practice in patience under unnecessary pressure, or maybe that parents would never actually engage with their kids at all if it weren't for guilt-laden, school-enforced "fun" — because let's be real about how this kind of thing usually goes down…
Lucky for the other half of us (divide and conquer), we already had a little science happening over here, and this mom is totally not above using a project already underway to keep the resident second grader from giving herself a childhood ulcer. Rivers of tears have been shed over this project, I tell you. "But it's due in THREE WEEKS!" as she bites her nails in anticipation, "But I have to present it in UNDER THREE MINUTES," as she hyperventilates over what has never taken her more than 45 seconds to rehearse and "But I don't even know what a science fair IS!" she wails as if confessing the mortal sin of confusion.
So, for the sake of sanity, "Plants Grown from Kitchen Scraps" it is…

…'cause we've already been doing our Home Work,
…and we're cool like that.